The family of Marjory Stoneman Douglas High School student-turned-activist David Hogg was "swatted" Tuesday morning, prompting deputies to respond to their Parkland, FL, home.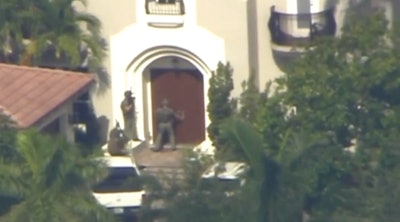 A call came into the Coral Springs (FL) Police Department claiming a hostage situation at the home.
When a Broward Sheriff's Office SWAT team arrived at the scene, they found no hostage situation and determined the call was a prank.
Hogg was not home at the time of the incident and is currently in Washington with his mother to accept the RFK Human Rights award.
"I think it's really a distraction from what we're trying to fix here, which is the massive gun-violence epidemic in this country," Hogg told Local 10 News via phone.
Hogg said he found out about the swatting incident through a phone call from a friend.
He said the incident is "evidence of the fact of how many people are trying to stop us from what we're trying to do, which is stop these kids from dying."