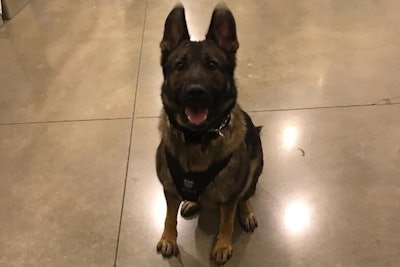 A Tacoma (WA) Police Department K-9 was shot and killed Thursday while tracking down a man wanted for murder.
K-9 Ronja, a two-year-old German shepherd, was reportedly engaging the murder suspect when he shot her, KIRO reports.
The suspect was shot and critically wounded.
Tacoma police said the suspect Ronja helped catch Thursday is connected to the killing of a 28-year-old man on Wednesday.
"K9 Ronja's death is heartbreaking for her handler and our department. K9s hold a very special place in our hearts – their loyalty, bravery, and dedication is inspiring. K9 Ronja sacrificed herself to save the life of her partner and her fellow officers," the Tacoma PD said.