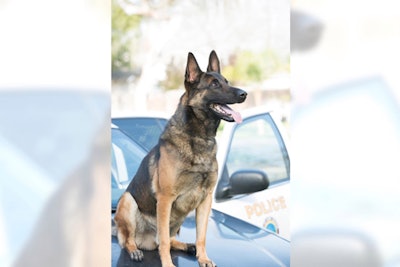 An officer with the Long Beach (CA) Police Department whose K-9 died after being left in a patrol vehicle one year ago will not face any criminal charges.
According to the Press-Telegram, K-9 Ozzy—a drug-detection dog—was found dead in the patrol vehicle by his handler in August 2019.
Police officials said at the time that they believed that the vehicle's cooling system failed to alert the handler that it had stopped working.
Ozzy, and his handler Chris Thue, were off-duty at the time of the dog's death.