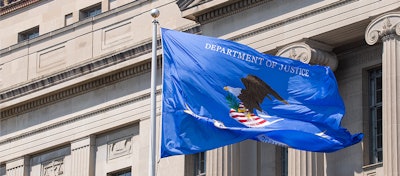 The U.S. Department of Justice announced more than $334 million in grant funding to law enforcement agencies and stakeholders was awarded by the Office of Community Oriented Policing Services. The COPS grants include funding to help law enforcement agencies hire over 1,730 new law enforcement officers across the country while also providing critical funding to support school safety and continue to advance community policing nationwide.
"Law enforcement officers across the country are showing up every day to protect their communities in the face of unprecedented challenges," said Attorney General Merrick B. Garland. "These grants, which support the hiring of more than 1,700 new officers and make critical investments in school safety and crisis intervention efforts, will help provide local law enforcement agencies with the resources they need to keep their communities safe, support officers, and build public trust."
Since its creation in 1994, the COPS Office has advanced community policing nationwide and provided grants to over 13,000 state, local, territorial, and Tribal law enforcement agencies to fund the hiring and redeployment of approximately 138,000 officers.
Funding highlights from the grants announced Thursday include:
Nearly $217 million to 394 agencies through the COPS Hiring Program (CHP) for the hiring of 1,730 entry-level career law enforcement officers in an effort to create and preserve jobs and increase community policing capacity and crime prevention efforts.
More than $73.6 million to 206 school districts, state, and local governments, and other public agencies through the COPS School Violence Prevention Program (SVPP) to improve security at schools and on school grounds.
Approximately $43.6 million to support crisis intervention teams, de-escalation training, accreditation efforts, and innovative community policing strategies through the COPS Community Policing Development (CPD) program.
"These grants provide vital investments for communities to hire highly qualified and diverse police officers, improve school safety, and strengthen police and community partnerships," said Associate Attorney General Vanita Gupta.
Public Safety Partnership Cities
DOJ also named the five new cities to join the more than 50 jurisdictions currently part of the Office of Justice Program's Bureau of Justice Assistance National Public Safety Partnership (PSP). The 2024 PSP sites are:
Knoxville, Tennessee
·Minneapolis, Minnesota
Raleigh, North Carolina
San Antonio, Texas
Vallejo, California
Investments in Public Safety
"The latest data indicates progress on declining crime rates, but the Justice Department recognizes there is far more work to do so that all Americans can be free from violence," said Deputy Attorney General Lisa O. Monaco. "Local communities know best what works, which is why the Justice Department has recently invested over $5.6 billion in community-driven safety initiatives."