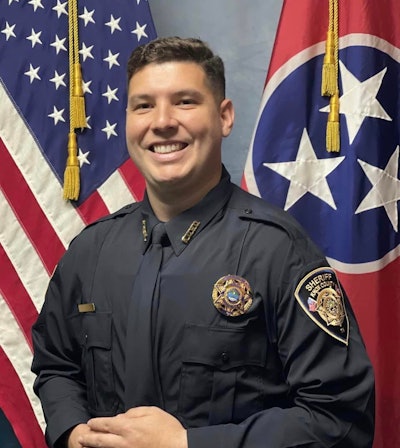 A Knox County, TN, Sheriff's deputy died Monday from wounds he suffered Sunday while responding to a domestic.
Sheriff Tom Spangler announced Monday evening that 29-year-old deputy Tucker Blakely had succumbed to his injuries at a local hospital.
Deputies responded Sunday night at around 11:30 pm where they encountered "an armed individual" at the residence. According to the Tennessee Bureau of Investigation, preliminary information indicates that shots were fired by both the individual and "at least one of the deputies."
The suspect, Matthew Logan Rose, 30, was pronounced dead on the scene, WATE reports.
"I want to make it clear that Officer Blakely is a hero. He lived as a hero and he died a hero," Knox County Sheriff Tom Spangler said.
Deputy Blakely is survived by his wife and five-year-old son. His brother, Ty Blakely, is the Mayor of Maynardville, Tennessee.
"Tucker was on his last patrol detachment. He had just been selected to be a K9 handler and had just picked up his dog," Spangler said. "He was moving on in his career and looking to have a different tool."