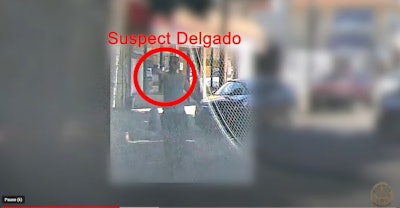 A 29-year-old man has been charged with two counts of attempted murder after he fired shots at a moving patrol vehicle occupied by two LAPD officers last month.
Video released by the LAPD shows a suspect holding a handgun and opening fire on an Olympic Division patrol vehicle driving on Pico Boulevard Aug. 6, 2023, shortly after noon.
The man fled after officers returned fire.
No officers were injured in the ambush.
The suspect identified by authorities as Jose Delgado reportedly discarded a "ghost gun" pistol as he ran away. Officers recovered the weapon and soon encountered Delgado.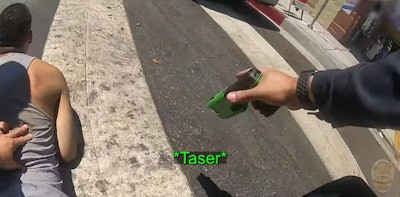 LAPD video shows the suspect attempt to fight the multiple officers in an intersection before he was tasered and taken into custody.
It was discovered during the arrest that the suspect was wounded. He was transported to a local hospital for treatment.
He faces multiple charges, including attempted murder, assault on officers, and felon in possession of a firearm.