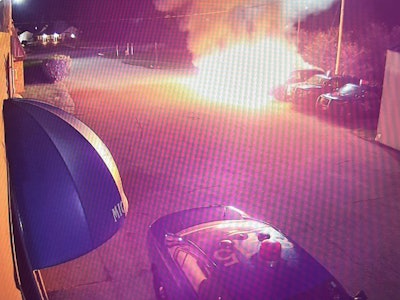 Michigan State Police are searching for a man who shot and torched multiple patrol vehicles in Sault Ste. Marie early Wednesday.
Police have released photos of the suspect and the suspect's vehicle. According to Michigan State Police, the suspect was last seen driving southbound on the I-75 business loop, WILX reports.
"We are asking anyone in the area between 3 Mile Rd and M-80 on M-129 who may have home surveillance cameras to check activity from 3:15am and into the morning for any suspicious activity or the suspect vehicle," Michigan State Police wrote on X.