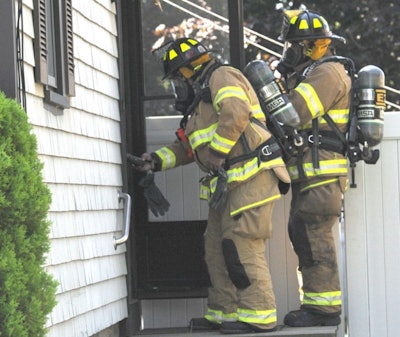 Three Dartmouth, MA, police officers were transported to the hospital Wednesday after they were exposed to toxic chemicals inside of a residence.
In a statement police said the officers responded to the residence around 9 a.m. to check on a man "with altered mental status."
"During the course of assisting the male, three officers were overcome by a strong chemical smell which was produced by a combination a several substances that the male had mixed together inside of his residence," police said.
The officers backed out of the residence and experienced dizziness, sore throats, irritated eyes and noses, and headaches, police say.
They were transported to the hospital where they were treated and release for exposure.
The man who lived in the house was hospitalized.
A fire department hazmat team responded to clear the residence. Police say the firefighters found only legal chemicals.
"Though this incident didn't involve a traditional weapon such as a gun or knife, it is a shining example of one of the many other dangers that my officers face on a daily basis. I'm extremely pleased that this incident didn't end tragically and that my officers were able to return home to their families both healthy and unharmed," Police Chief Brian P. Levesque said.