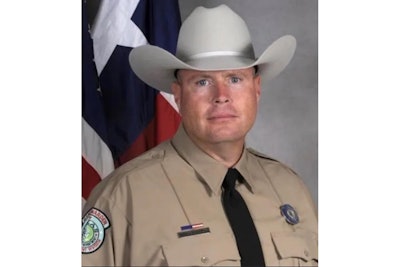 An Eastland County, TX, sheriff's deputy fatally shot in the line of duty Friday evening while responding to a report of a domestic fight, authorities said.
Deputy David Bosecker responded around 9 p.m. to a home on Highway 183 between Cisco and Rising Star, the Eastland County Sheriff's Office said.
Bosecker was first to arrive and immediately came under fire from the suspect. The deputy was struck and fatally wounded, according to the sheriff's office.
Other responding deputies apprehended the suspect before anyone else was injured, Fox reports.
The suspect has been identified as Cody Douglas Pritchard, FoxZone reports.
Pritchard was arrested and booked into the Stephens County Jail on a charge of capital murder of a peace officer.