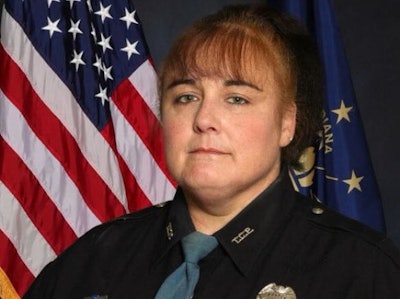 A Tell City, IN, police sergeant was shot and killed Sunday while attempting to arrest a domestic violence suspect.
The incident began when Tell City officers responded to Perry County Memorial Hospital over a report about a female injured in a domestice dispute, WBIW reports.
After taking the female's statement, Sgt. Heather Glenn of the Tell City Police Department and other officers left the hospital in search of Sean Hubert.
They made contact and Glenn tried to arrest Hubert, police say. Hubert reportedly refused to comply with the sergeant's orders. Sgt. Glenn attempted to use her electronic control weapon, but it was ineffective, police say.
Hubert reportedly shot Glenn. And the other officers on scene shot Hubert. Both Glenn and Hubert were fatally wounded.
Glenn worked for the Perry County Sheriff's Office and Tell City Police Department for nearly 20 years. Tell City Police Chief Derrick Lawalin said "Sergeant Glenn was a good friend to everyone and will be sadly missed, but not forgotten."