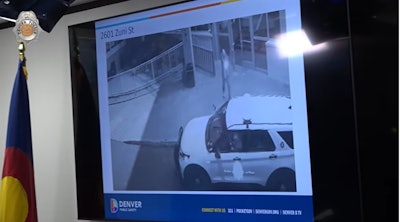 The Denver Police Department released images and details Wednesday from two June 7 shootings that injured officers.
In the first, a uniformed corporal was working a directed patrol at an area hotel at 4:12 a.m. when a suspect opened fire on him while he was sitting in his marked patrol vehicle.
The officer was hit multiple times and saved by his body armor. He exited the vehicle and returned fire fatally wounding the suspect.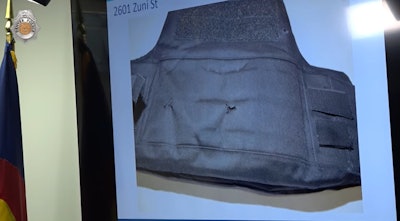 Commander Matt Clark said the suspect, identified as 35-year-old Nicholas Lendrum, fired 18 rounds in the attack.
The injured officer is recovering from bruising and other injuries he suffered from the impact of the bullets into his vest.
No motive has been determined for the attack, which Chief Ron Thomas called an "ambush."
The second shooting of a Denver officer that same day occurred that evening.
Officers were called to a Shotspotter alert for shots fired and also a 911 call about shots fired from the same area around 7:30 p.m.
Arriving on the scene, officers were given a description of the suspect.
The officers located a male matching the description and pursued him on foot.
Police say the suspect turned and fired a single shot at an officer, and the officer returned fire.
The suspect was shot multiple times and is now in custody. He is 17 years old and has not been identified because he is a juvenile.
Clark said a magazine on the officer's belt was hit by a bullet and that impact or shrapnel from the damaged magazine injured the officer.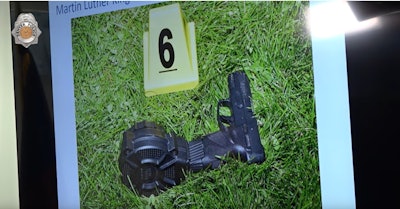 Officers recovered the suspect's weapon, a 9mm Taurus pistol with a 50-round drum magazine. The magazine was empty.
It's believed the suspect fired seven or eight shots, which led to the shots fired call in addition to the single shot fired at the officers.