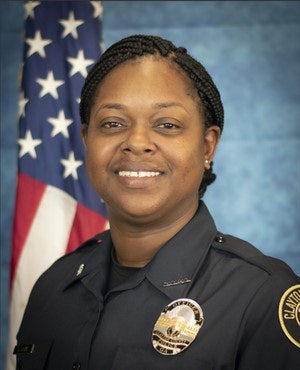 Clayton County (GA) Police Officer Demika Lloyd is going home. Nearly a year after being shot by a person during a mental health crisis, the department is asking the public to attend her welcome home ceremony, Fox 5 reports.
Officer Lloyd responded on July 27 to a home after multiple 911 calls reporting the 25-year-old woman was suicidal.
While Lloyd attempted to de-escalate the situation, the woman, who was holding a gun, lunged at Lloyd and shot the officer multiple times. No one immediately rushed to her aid.
She was able to get off a radio message and was rushed to Grady Memorial Hospital in critical condition when other first responders arrive.