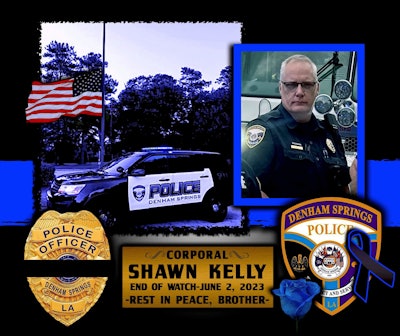 Cpl. Shawn Kelly of the Denham Springs (LA) Police Department died Friday after spending weeks in the hospital following a shootout with a suspect.
Kelly had been hospitalized in Baton Rouge since May 11, when he was shot while responding to a disturbance at a shopping center in Denham Springs, WBRZ reports.
When officers arrived in the parking lot, 30-year-old Justin Roberts opened fire on police, striking Kelly multiple times, police say. Officers fired back at Roberts, but he escaped.
Later that night the suspect was killed by a Livingston Parish Sheriff's deputy.