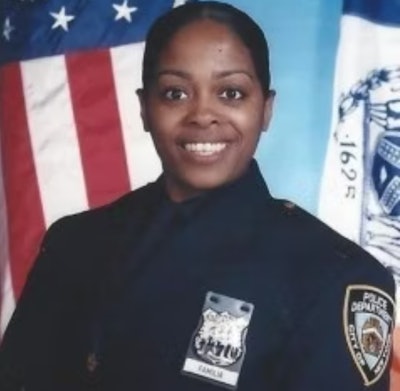 New York state legislators are preparing a new bill that would award lifetime pensions to the children of slain NYPD officer Miosotis Familia — who was killed execution-style while on duty in the Bronx in 2017.
The proposal comes after several failed attempts to close a legal loophole that withholds lifetime benefits from the children of single-parent officers, the New York Post reports.
Assemblyman Jeffrey Dinowitz (D-Bronx), one of the bill's co-sponsors, said the measure will provide support for Familia's three children.
Under the law, the children of single-parent officers killed in the line of duty are not entitled to lifetime pensions — a benefit granted to the spouses and parents of NYPD officers.
Instead, the benefits for Familia's children — Genesis Villella, 26, and 18-year-old twins Peter and Delilah Vega — are due to max out when the younger siblings turn 21.
Their mother, a 12-year veteran of the NYPD, was sitting in a temporary police headquarters vehicle on July 5, 2017, when gunman Alexander Bonds shot her in the head. Bonds was later killed by police.
The tragic shooting left Genesis Villella not only grief-stricken but left her to care for her younger siblings on her own — without the benefits afforded to other NYPD families coping with a loss.