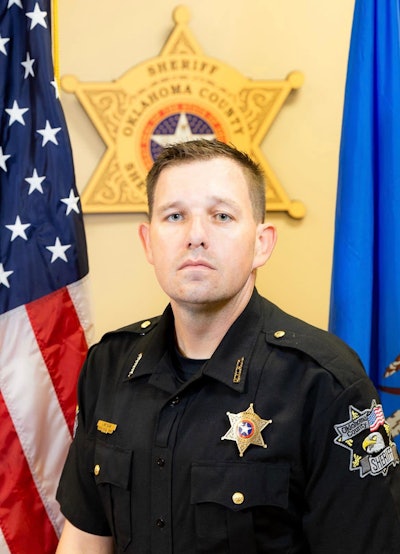 An Oklahoma County Sheriff's deputy who was injured March 10 in a slow-speed patrol vehicle accident has died.
School Resource Deputy Jeremy McCain was mortally injured when he crashed into a gate at a private school after a basketball game. The gate went through the windshield of his patrol vehicle, KOCO reports.
Reports say his vehicle was traveling at less than10 mph at the time of the crash.
"He was a school resource officer and a loving single dad with an amazing sense of humor. He will be greatly missed by his family and by all of us at the Oklahoma County Sheriff's Office," the OCSO said on Facebook.