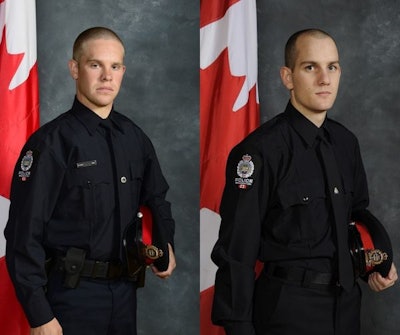 Two police officers were shot and killed while responding to a domestic call in Edmonton, Alberta, Canada early Thursday.
The deceased Edmonton Police Service officers are: Const. Brett Ryan, 30, with 5.5 years of service and Const. Travis Jordan, 35, with 8.5 years of service.
The two constables showed up at an apartment in the city's Inglewood neighborhood just before 1 a.m. local time after receiving an emergency call about a "family dispute" and were shot by a man at the address, Edmonton police chief Dale McFee told a news conference, the Guardian reports.
"At this time, all indications are they did not have a chance to discharge their firearms," he said.
The suspected shooter was found dead of what the chief described as an apparent self-inflicted gunshot wound, while a female relative who had called police was taken to a hospital with life-threatening injuries and stabilized.