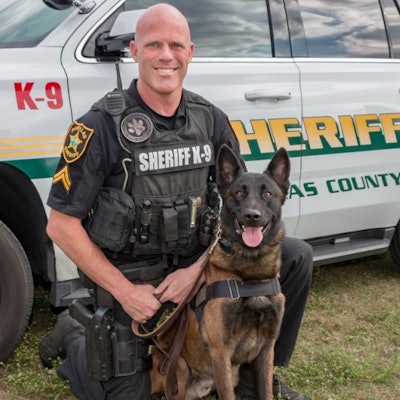 A Pinellas County, FL, sheriff's deputy is being treated at the hospital after being ambushed and shot three times Sunday night by a fleeing suspect during a burglary call, police said.
The Pinellas County Sheriff's Office said Cpl. Matt Aitken and K9 Taco responded to a report of a car burglary. The pair spotted a suspect near a church and began tracking him. A sergeant joined the search, KMPH reports.
Investigators said as the deputies entered a fenced backyard and turned a corner, the suspect, Zion Bostick, opened fire, hitting Aitken three times. The suspect then fired three more times at Sgt. Jake Viano. The sergeant returned fire, killing Bostick.
At a news conference Monday, investigators said Aitken underwent surgery for gun shot wounds to his neck, leg, and hand.