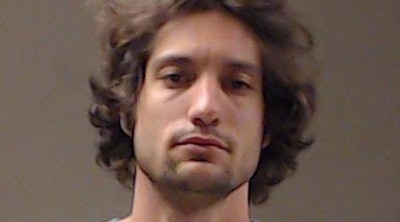 A lawyer for the Southern Poverty Law Center (SPLC) was arrested and charged with domestic terrorism over the violence Sunday during protests of a planned training facility for police officers in Atlanta, the SPLC has confirmed.
"An employee at the SPLC was arrested while acting — and identifying — as a legal observer on behalf of the National Lawyers Guild (NLG). The employee is an experienced legal observer, and their arrest is not evidence of any crime, but of heavy-handed law enforcement intervention against protesters," the SPLC said in a statement on Monday.
Thomas Webb Jurgens was among the list of 23 suspected domestic terrorists released by the Atlanta Police Department on Monday. Violence broke out in Atlanta on Sunday after protesters of a planned police training facility hurled bricks and Molotov cocktails at officers and set vehicles on fire.
Fox News Digital previously reviewed a LinkedIn account for one Tom Jurgens, earlier on Monday which stated he is a staff attorney for the Southern Poverty Law Center. That LinkedIn account has now apparently been removed.
"On March 5, 2023, a group of violent agitators used the cover of a peaceful protest of the proposed Atlanta Public Safety Training Center to conduct a coordinated attack on construction equipment and police officers. They changed into black clothing and entered the construction area and began to throw large rocks, bricks, Molotov cocktails, and fireworks at police officers," the Atlanta PD said in a statement when it released the booking photos for the 23 people charged.
The SPLC describes itself as a "catalyst for racial justice in the South and beyond, working in partnership with communities to dismantle white supremacy, strengthen intersectional movements, and advance the human rights of all people."
The SPLC has come under fire for designating mainstream conservative and Christian organizations as "hate groups," putting them on a list alongside organizations like the Ku Klux Klan.