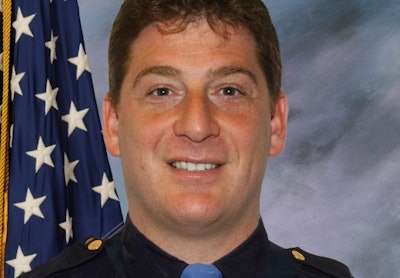 A Nassau County (N.Y.) Police officer with the highway patrol division died from injuries sustained during a chain-reaction wreck where his cruiser was crushed by two trucks.
Officer Michael J. Califano, 44, was sitting in his cruiser while writing a summons for the driver of a box truck he had pulled over, when he was struck by a flatbed truck. The collision pushed his cruiser under the box truck, and the flatbed ended up on his roof, reports ABC.com.
The accident occurred at 11:20 p.m. Friday in Old Westerbury, N.Y. Officer Califano was cut from the vehicle with heavy tools, and later succumbed to injuries.
The flatbed's 25-year-old driver John Kaley, who may have fell asleep at the wheel, has been charged with one count of negligent homicide and three counts of third-degree assault and failing to move over for an emergency vehicle.