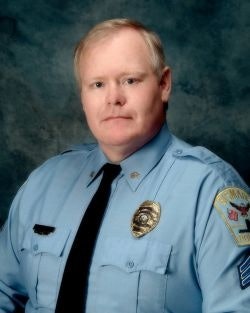 A Bismarck (N.D.) Police sergeant was shot while he and a second officer approached a suspect sitting in a vehicle outside a residence where he had allegedly threatened a woman with a knife.
The incident began when Sgt. Steven Kenner, 56, and a second officer responsed to a domestic disturbance call at 10:38 p.m. Friday in east Bismarck. When officers responded to the 2500 block of East Broadway Ave., the suspect had left.
The officers approached a suspect later identified as Stephen Bannister, 52. Bannister was sitting in a van, and officers identified themselves as police and asked him to show his hands. The suspect instead fired, hitting Sgt. Kenner. The second officer returned fire, hitting the suspect.
Sgt. Kenner later died at the hospital. Bannister is in fair condition. Sgt. Kenner is the first officer from the agency killed in the line of duty.
On Monday, Bannister was charged with Class AA felony murder and Class C felony terrorizing. The strictest sentence for Bannister would be life imprisonment. The death penalty was abolished in North Dakota in 1973.
Source: Bismarck Tribune