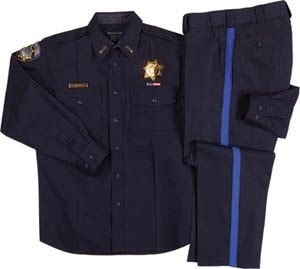 5.11 Tactical has introduced the poly-cotton Taclite Patrol Duty Uniform (PDU) to better suit the physical demands of working officers while retaining a professional look, according to the company.
Law enforcement uniforms have traditionally been made from wool and can be uncomfortable in hot or wet weather. They also require dry cleaning.
5.11 Tactical's new duty uniform allows officers to move freely, be comfortable in a wide variety of climates, be more economical to maintain, and still look professional, according to the company.
"All of our products are developed in partnership with public safety personnel," according to Dan Costa, CEO of 5.11 Tactical. "They have jobs that require their apparel and gear to be more durable and have specific functionality."
The Taclite Patrol Duty Uniform (PDU) is produced with a lightweight, breathable blend of 65% polyester and 35% cotton ripstop fabric. The fabric is fade resistant and comes out of the dryer ready to wear, saving hundreds of dry cleaning dollars per year.
The uniform's pants have flat-front styling and permanent creases with additional features that include an expandable comfort waist and a diamond-gusseted crotch.
Shirts feature a mic-cord pass-through, 5.11's patented Hidden Document Pockets (Class B), pen slots, a button-covered placket with a YKK zipper, epaulets, bi-swing shoulders underarm vents and adjustable wrist cuffs.
The Class A pants have hidden zipper-side seam pockets, while Class B pants include patent-pending stripeable double-entry cargo pockets, secure covert pockets and flashlight pockets on the back of the leg. Taclite Class A and Class B uniforms are available in short and long sleeves. 5.11's Patrol Duty Uniform is available in Midnight Navy and will retail starting at $59.99.