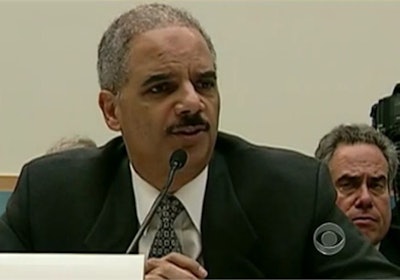 Congressional investigators are expected to subpoena Attorney General Eric Holder, seeking to learn "who knew what, when" and asking for communications from about a dozen top Justice Department officials, Fox News reports.
In addition to Holder, subpoenas are expected to reach Holder's chief of staff, Gary Grindler, and the head of the department's criminal division, Lanny Breuer.
In the new subpoena, congressional investigators will apparently demand information regarding the investigation into the death of U.S. Border Patrol agent Brian Terry. Two guns found at Terry's crime scene were linked to the failed operation that allowed more than 2,000 weapons to "walk."
Source: Fox News
Related: Border Patrol Agent Shot, Killed in Southern Arizona