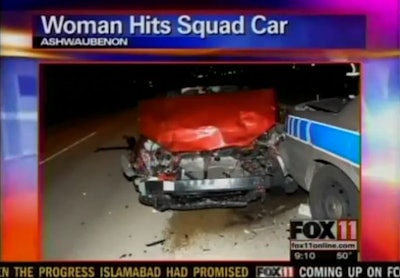 An Ashwaubenon (Wis.) Police officer suffered head and arm injuries, when a suspected drunk driver rammed into the rear of his squad late Saturday.
Officer Jeff Everetts required staples in his head, following the crash at 11:15 p.m. while he conducted a traffic stop. A 23-year-old Green Bay woman was arrested and charged with a misdemeanor operating while intoxicated.
Source: Green Bay Press Gazette.