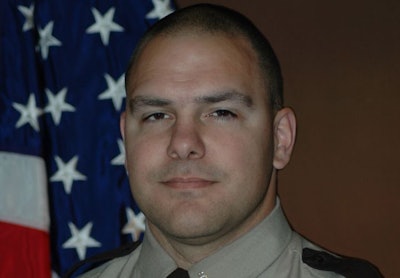 A Burleigh County (N.D.) Sheriff's deputy died early Wednesday, after a physical confrontation with a drunk driving suspect at a trailer park.
The incident began at 12:34 a.m., when deputy Jon Eide attempted to pull over a 1987 Honda Civic for speeding. Driver Robbie Del James Roberson, 46, refused to comply and continued driving to the Lincoln Meadows Trailer Park northeast of Bismarck.
Deputies Eide and Bryan Sleeper confronted Roberson, who yelled at the deputies and approached them with clenched fists, according to the sheriff's office. Deputy Eide deployed his TASER twice as Roberson continued to resist. Eventually Deputy Sleeper handcuffed him.
After Deputy Sleeper collapsed, Deputy Eide administered first aid to his fallen colleague. Deputy Bryan Sleeper was transported to the St. Alexius Medical Center, where he was pronounced dead at 1 a.m.
Deputy Sleeper, 39, began his career with the BCSD in January 2007 and was assigned to the patrol division at the time of his death. He was also an active member of the West Dakota SWAT Team, and an active law enforcement instructor in the department.
Deputy Sleeper is survived by his wife, two step-sons, a step-daughter and a grandson.
Roberson is being held on charges including terrorizing, preventing arrest, DUI, fleeing in a motor vehicle, speeding, and driving without an operator's license.