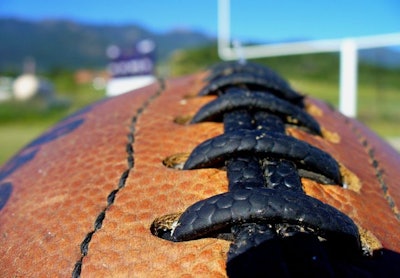 Even before the NYPD was embroiled in a dustup over dirty dancing, four cops got caught up in a Fourth of July football-throwing fiasco, the Daily News is reporting.
Two of the officers are fighting the discipline raps they received for tossing around a football with a young boy at a Bronx housing project—charging oversensitivity from police brass jeopardizes community relations.

"I don't think throwing a football to a 7-year-old boy is misconduct," said Officer Catherine Guzman, a 17-year veteran of the force. "It was the Fourth of July, it was 96 degrees out, and we were interacting with the community. Everybody was happy," she added.

That is, everybody except Deputy Chief James McNamara, the commanding officer of the Bronx Housing Bureau. He witnessed the football tossing and gave the cops a dressing-down worthy of Vince Lombardi.
Source: NY Daily News.