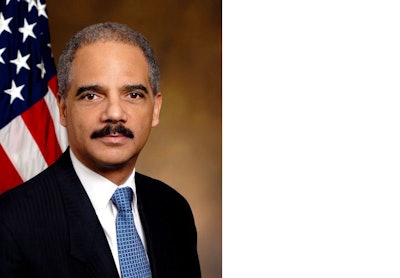 U.S. Attorney General Eric Holder said he and the "upper levels of the Justice Department" were not aware of the Fast and Furious initiative that resulted in the supplying of Mexican drug cartels with firearms.
The botched operation launched by the Bureau of Alcohol, Tobacco, Firearms and Explosives (ATF) resulted in the departure of that agency's chief, numerous media reports, and intense congressional scrutiny.
Speaking about the issue for the first time at a Wednesday press conference, Holder said, "The notion that somehow or other this reaches into the upper levels of the Justice Department is something that, at this point, I don't think is supported by the facts … We'll certainly see, I think, at the end of [the Inspector General's investigation] exactly who was involved, exactly who made the decisions."
Source: Politico
Related: ATF Chief who Oversaw Fast and Furious To Step Down