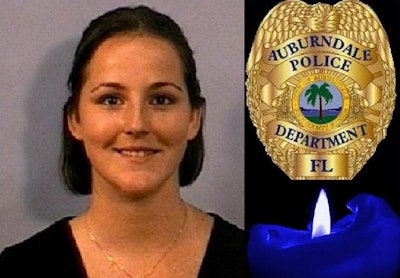 An Auburndale (Fla.) Police officer remains in critical condition after facing a hail of gunfire as she approached the house on a domestic violence call.
Michael Lester is accused of firing more than 20 rounds at Officer Stacy Lee Booth, 26, after the officer responded to his home at 413 Diamond Ridge Drive. As she approached the house, Lester allegedly fired his SKS rifle, striking Officer Booth in the holster, abdomen, and right arm. The shot to the holster disabled the officer's service weapon.
By 1 a.m., SWAT officers used an armored vehicle to ram Lester's garage door to insert gas canisters into the home. A robot was then sent into the home, where Lester was found unconscious.
A Facebook fan page supporting Officer Booth had gathered almost 800 fans on Sunday.
Source: The Ledger.