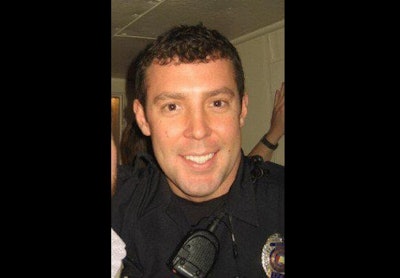 Anniston (Ala.) Police Officer Justin Sollohub was removed from life support Thursday, a day after he was shot in the head while chasing a suspect.
Officer Sollohub was taken off life support at 3:05 p.m. local time on Thursday, so doctors could harvest his organs for transplant.
Police have charged Joshua Eugene Russell, 25, with the shooting of Officer Sollohub, 27, on Wednesday. The officer was on patrol when he got out to talk to a man. He reported chasing the man, and was allegedly shot by Russell as he turned the corner of a building.
Russell is being held at the Etowah County Jail in Gadsden with bond set at $420,000. A judge set the bond for an attempted murder charge at $300,000 cash.
Source: Anniston Star