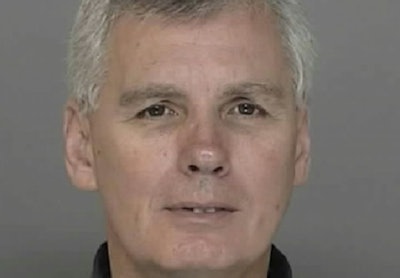 A Clayton County (Ga.) Sheriff's deputy was killed by a two-time felon during a traffic stop late Wednesday.
Deputy Richard "Rick" Jerome Daly, a 25-year veteran, was one of several deputies on the agency's fugitive squad searching for Jonathan Bun, 17.
Deputies searched for Bun, who was wanted on felony warrants for aggravated assault and armed robbery. Deputies in a marked and unmarked vehicle pulled over Bun's car near the intersection of East Fayetteville and Walker roads, just west of Riverdale Road.
Bun left the vehicle from the passenger side and immediately opened fire, striking Dep. Daly twice. He fled into the woods, causing a multi-agency manhunt. Six hours later at about 8:30 p.m., officers captured Bun, Deputy Eddie McGhee tells POLICE Magazine.
Deputy Daly leaves behind one son, who works in law enforcement in the metro Atlanta area. His death is the first line of duty death at the sheriff's office.
"Any department losing a family member is going to be difficult at this time," said Deputy McGhee.