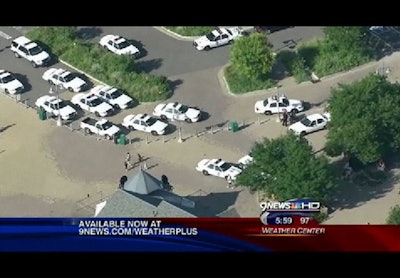 A man who who died after police officers arrested him at the Denver Zoo on Monday had resisted attempts by security guards and officers to subdue him.
Zoo security guards had called police after noticing a domestic dispute between a man and woman near the elephants.
Following his arrest at the zoo, the man stopped breathing. Offcers attempted to revive him via CPR. Two or three officers sustained minor injuries, and one zoo security guard was taken to the hospital.
Source: Denver Post
Watch a report from 9News: