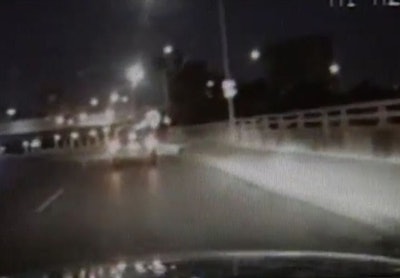 A 20-year-old Ohio man told an officer he wanted to die and jumped out of the cruiser while on the way to jail.
Kylen English also asked the officer, "Do you believe you go to heaven if you kill yourself?"
The cruiser's camera also recorded audio of English banging his head against the right rear passenger window of the cruiser. The pounding prompted the officer to stop the car on the Salem Bridge in Dayton. A moment later, the video portion shows shards of glass falling on the cruiser's hood.
English left the vehicle and lept from the bridge to his death.
Source: Dayton Daily News