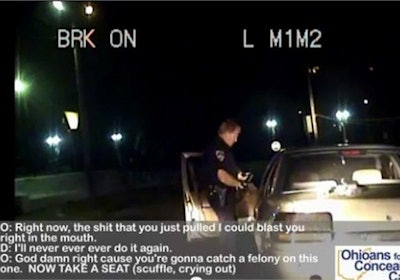 A Canton (Ohio) Police officer who threatened a concealed-carry permit holder at a traffic stop has been fired by his agency.
Patrolman Daniel Harless can appeal Safety Director Thomas Ream's decision, reports the Beacon Journal. Harless was placed on administrative leave in June.
In a 17-minute video recorded on the cruiser's dash cam, Officer Harless and his partner are seen searching a vehicle. The driver, a carry licensee, tries to turn his head to notify the officer of his concealed weapon and is told to shut up.
During the stop, Officer Harless can be heard threatening the man with a felony and telling him, "I could blast you right in the mouth."