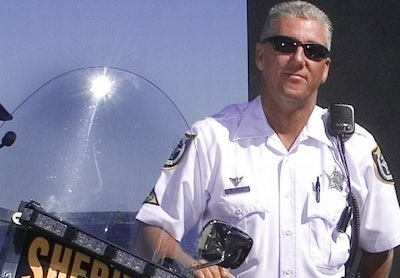 A Seminole County (Fla.) Sheriff's deputy was killed in a crash, after a driver pulled out in front of him while turning left on Monday afternoon.
Dep. Matt Miller, 53, died in the accident that occurred at 1:17 p.m. Monday at Maitland Boulevard and Gateway Drive in Altamonte Springs north of Orlando. Deputy Miller was riding his motorcycle, when a Volkswagen Jetta turning left pulled in front of him, reports the Miami Herald.
The second driver was transported to the Orlando Regional Medical Center for treatment, according to the sheriff's office. Deputy Miller had served with the agency for nearly 24 years, and leaves behind a wife.