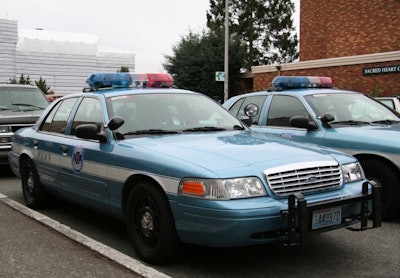 Seattle Police Chief John Diaz and other officers defended their agency, which has come under fire after a U.S. Department of Justice report claimed excessive force is "systemic" within the department.
In a rebuke to Assistant Atty. Gen. Thomas E. Perez of the U.S. Justice Department's civil rights division, Chief Diaz said the department is "not broken." At a press conference Friday, Perez said the trust is broken between the community and the department and must be repaired.
The Justice Department's Friday report claims Seattle cops use excessive force that's unconstitutional 20% of the time.
Rank-and-file officers told the Seattle Times they believe the DOJ is unfairly targeting the department with the report. One detective called the findings "mind-boggling."
"You're talking about maybe 40 people who are knocking the crap out of people in a department of 1,200 officers," the detective told the media outlet. "I have a hard time believing there are 40 rogue guys or gals out there gratuitously beating people and getting away with it."
Read the DOJ's full report here.