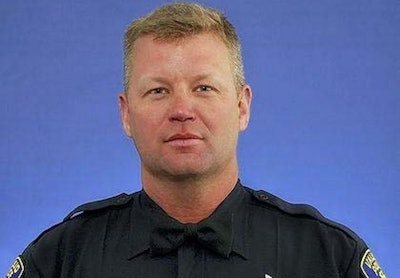 Capital murder charges have been filed against the bank robbery suspect who allegedly shot Vallejo (Calif.) Police Officer James Capoot after a foot pursuit.
Henry Albert Smith, 37, has also been charged with intentionally killing Officer Capoot by "lying in wait," reports the Times-Herald. Smith declined to enter a plea when charges were presented in court on Monday.
Prosecutors have not said whether they would seek the death penalty against Smith, and have released few details about how the officer was shot. Officer Capoot didn't fire his service weapon.
The highly decorated officer was shot Nov. 17, after a foot pursuit. The officer had used a PIT maneuver to disable the vehicle being driven by Smith, who was taken into custody by other officers using a stun gun.
Hundreds of well-wishers attended a candlelight vigil for Capoot on Sunday at City Hall.