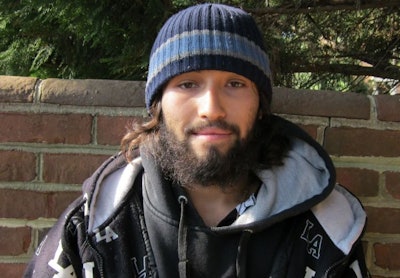 Pennsylvania authorities on Wednesday arrested a man they believe fired several bullets at the White House.
On Tuesday, the Secret Service found a bullet that had been stopped by the reinforced windows installed inside the historic exterior glass used at the White House. An additional round was found outside. Gunfire had been heard Friday evening.
During the investigation, an AK-47 rifle was found in an abandoned car in the 2300 block of Constitution Avenue. Based on evidence found at that scene, the Park Police issued an arrest warrant for Oscar Ramiro Ortega, 21.
Ortega was in the custody of the Pennsylvania State Police on Wednesday afternoon after his arrest at a hotel near Indiana, Pa., reports CBS News.
The Park Police had released details of Ortega's description, including a tattoo with the word "Israel" on his neck, a heavy beard and other tattoos.
Ortega had an encounter with police in Arlington, Virginia, early on Friday, outside a house where he was believed to be squatting, but they did not arrest him, reports the New York Times.
ABC News reported that Mr. Ortega has a criminal record that includes domestic violence and drug charges.