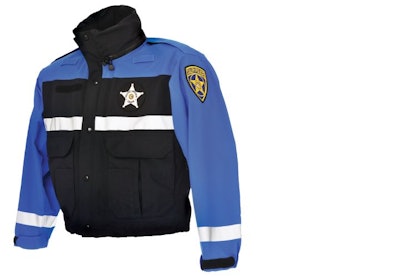 Nine1One Gear of Salem, Ore., has introduced its new Infinity line of personalized, custom-tailored, U.S.-made jackets for police, firefighters, and other emergency response professionals.
"Our customers are putting their lives on the line every time they get a call," said Peter Ettro, Nine1One president. "We want them to be as prepared and comfortable as possible, and we want the dedication they feel toward their job reflected in the quality and innovation of the products we make for them."
Taking a cue from NIKEiD, Nine1One developed three new jacket designs for first responders that they can personalize to make their own, which enables Nine1One dealers to offer custom options previously unavailable to customers. The Infinity line comes in reflective and non-reflective versions in 14 colors. Users can configure badge holders and pockets before the jacket is produced.
Nine1One products are ISO 9001-certified and made with Gore-Tex.