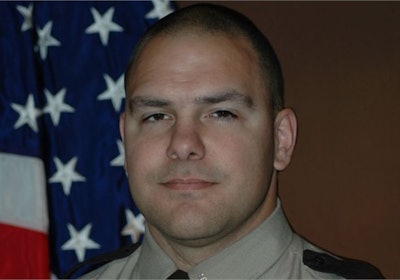 North Dakota Workforce Safety and Insurance has reversed an earlier decision denying death benefits for the family of slain Burleigh County Sheriff's Deputy Bryan Sleeper.
Clare Carlson, deputy director of the state worker's compensation agency, said WSI took another look at the case at the request of Gov. Jack Dalrymple's office. The agency previously denied benefits to Sleeper's wife, reports the Bismarck Tribune.
Sleeper, 39, died of an apparent heart attack on Sept. 28 after assisting another officer in arresting a drunken driver. Last week, Steve Little, an attorney for Sleeper's family, said WSI had denied the death benefit for Sleeper.
Related: N.D. Deputy Dies After Physical Arrest with Drunk Driver