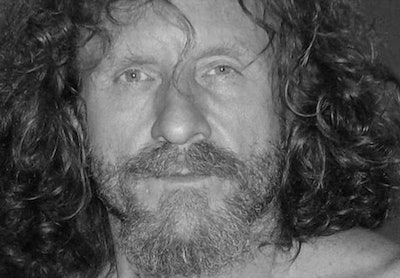 The veteran Scottsdale (Ariz.) Police officer who fatally shot a man holding his infant grandson on Tuesday has been involved in seven officer-involved shootings since 2002.
Officer James Peters ended a standoff with John Loxas, who had threatened two people with a pistol earlier in the day.
A neighbor called 911 at about 6 p.m. Tuesday to report that a man—later identified as Loxas—had pointed a pistol at her roommate and a male friend. Loxas, 50, had threatened to kill them and was "behaving erratically," Scottsdale PD's Sgt. Mark Clark told POLICE Magazine.
"The terrifying part of all of this is that he had a 9-month-old baby in his arms while he was doing this," said Clark, the agency's spokesman.
An initial officer responding to the house near 77th and Garfield streets confronted Loxas and ordered him to come to him with his hands showing. Loxas retreated back into the house with the infant. Additional patrol officers arrived, and the on-scene sergeant formed a crisis entry team that called for Loxas to come out of the house.
Loxas opened his front door and stood in the open doorway while holding the baby in front of his face. Two officers reported seeing a dark object. When he lowered the infant, Officer James Peters fired a .223 round from his AR-15 patrol rifle, striking Loxas in the head and ending the stand-off.
"He was verbally non-compliant and had been since they got there," Clark said. "He reached down to his right. As he did so, he lowered the infant to where his head was exposed to the officers. Officer Peters, fearing for the safety of the child, fired one shot."
Loxas, who was unarmed, died at the scene. Following the stand-off, investigators found a cell phone in Loxas' hand. Inside the house, officers found a loaded, .45 semi-auto pistol several feet from Loxas, as well as a loaded 12-gauge shotgun, and improvised explosive device. The agency's bomb squad arrived to remove the IED—a tube with black powder, ball bearings, and a fuse.
On his Facebook page, Loxas claimed he was running for President and posted references to Jesus Christ and Ron Paul.
As is routine for an OIS, Officer Peters has been placed on administrative leave during the internal investigation.
Officer Peters, a 12-year veteran with the agency, has been involved in seven shootings since 2002. Six of those have been fatal. The earlier shootings have been investigated by the county attorney's office and ruled justifiable.
POLICE Magazine profiled Officer Peters' 2006 officer-involved shooting in "Shots Fired: Scottsdale, Arizona 04/23/2006."
By Paul Clinton