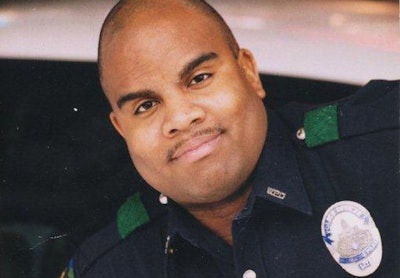 A veteran officer with the Waxahachie (Texas) Police Department was killed early Saturday, when a drunk driver slammed into his patrol car.
Josh Williams, a 17-year veteran, was responding to a disturbance call when his cruiser was struck by an SUV on Highway 77.
Investigators believe the driver, 24-year-old Dylyn Richards, was drunk, speeding, and driving without his headlights on at the time of the crash. He's facing intoxication manslaughter charges and is expected to be arraigned on Monday, reports KHOU.
Williams leaves behind a wife and three daughters. A memorial service has been scheduled for 10 a.m. Friday at the Waxachachie Civic Center.
Officer Williams is the third line of duty death for the agency and the first in 13 years, according to ODMP.