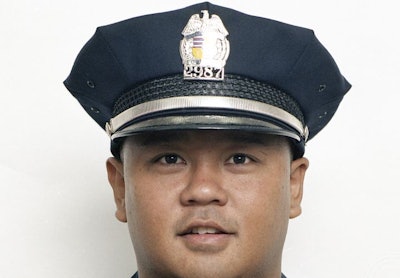 A Honolulu (Hawaii) Police officer was killed Monday when he lost control of his motorcycle during police escort training.
Officer Chad Morimoto, 39, was performing the training at the Mililani District Park when he crashed on Lanikuhana Avenue. At 11:40 a.m., the motorcycle slid out from under Officer Morimoto and hit a curb, according to a department release.

The officer was transported to Poli Momi Hospital where he succumbed to his injuries. The eight-year-veteran had been a motor officer since 2010, when he was assigned to the Traffic Division. He leaves behind a wife and two children.
Related: