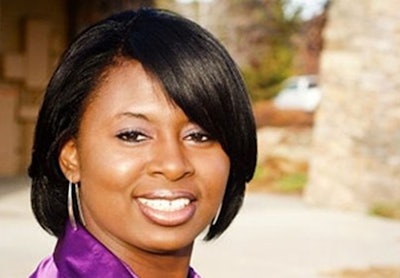 A 21-year-old man fatally shot a Denver Police Department officer while she attempted to break up a fight at a Sunday jazz concert.
Officer Celena Hollis succumbed to wounds from the shooting, which occurred shortly after 8 p.m. Sunday at the City Park Jazz concert. Police believe Rollen Oliver, 21, shot Officer Hollis in the head.
The officer was attempting to break up a fight, after the concert. Police believe the fight was caused by tensions between rival gang members, reports the Denver Post.
Officer Hollis transferred to the Denver P.D. on Oct. 3, 2005, after serving with the Detroit Police Department as a patrol officer and member of the Street Crime Attack Team (SCAT). She used her Critical Incident Training skills to de-escalate several hostile and potentially violent incidents, including successfully assisting an Iraqi war veteran who suffered from PTSD. Officer Hollis has been recognized numerous times for her service to the community.
Officer Hollis served as the president of the Denver P.D.'s Black Police Officers Organization. She is survived by her 12-year-old daughter.
"She was an amazing person with an engaging smile who was well liked and respected by her colleagues and the community she served," according to a department statement. "She will be missed."