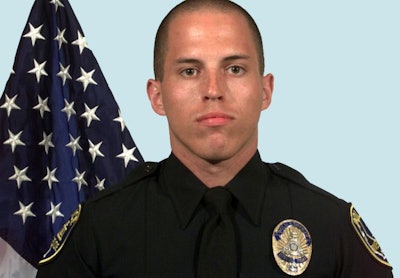 A California jury returned a death sentence for a parolee convicted of executing a Riverside police officer after a foot pursuit.
Earl Ellis Green was convicted of fatally shooting Officer Ryan Bonaminio in a church parking lot in November 2010. Green shot the officer in the head with his service pistol. A homeless man who witnessed the shooting testified that the officer told Green before the shooting, "Don't do it. Don't do it."
Green smiled as the verdict was read, reports the Los Angeles Times.
Related:
Big-Rig Trucker Kills California Cop In Park Gunfight
Suspect Likely Shot California Officer With Duty Weapon