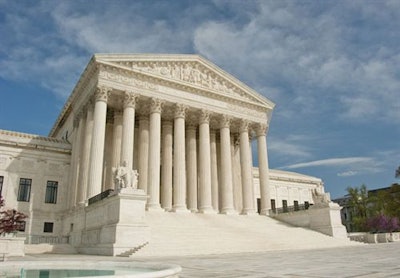 The U.S. Supreme Court agreed Monday to consider whether police can detain a suspect who leaves a location while officers are waiting for a search warrant for the location.
Justices agreed to consider the appeal of Chunon Bailey, who was sentenced to 30 years on drug and weapon charges stemming from his arrest in 2005, reports Courthouse News.
Prior to his arrest, Suffolk County (N.Y.) Police Department detectives obtained a search warrant for a basement apartment located in Wyandanch, N.Y. When detectives arrived at the location, they saw Bailey and a second man leave the location from the rear. Bailey was arrested nearby and a search of the location revealed five grams of cocaine and a firearm.