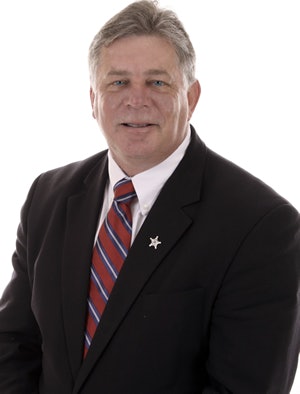 The race for sheriff in Oconee County, S.C., took a bizarre turn Wednesday with the arrest of Republican candidate James Bartee for trying to hire someone to kidnap a retired S.C. circuit judge. Bartee is one of four candidates competing June 12 to be the Republican nominee in November for Oconee County sheriff.
The former Secret Service agent's qualification for the office was challenged by retired S.C. Circuit Judge James C. Williams Jr. Williams, who is supporting another candidate, had sued to get Bartee off the ballot, arguing Bartee is not a "certified law enforcement officer" under S.C. law and therefore can't run for sheriff, reports The State.
A court hearing was to have been held Wednesday on the case in Anderson. The hearing was underway when Bartee was arrested by State Law Enforcement Division agents at the courthouse, according to The Independent Mail of Anderson.
Bartee was charged with "solicitation to commit a felony." According to the arrest warrant, Bartee tried to "encourage and solicit an individual" to kidnap Williams. He allegedly gave that individual money to purchase items needed in the kidnapping. SLED said evidence includes audio of the solicitation.
Read the full The State story.