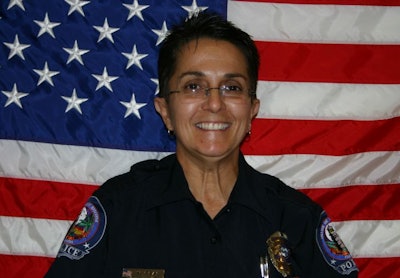 Key Biscayne (Fla.) Police Officer Nelia Real remained hospitalized Monday, but doctors say her prognosis is good, reports the Miami Herald.
"She is making a miraculous recovery," Key Biscayne Police Chief Charles Press said Monday at a news conference hosted by the Broward Sheriff's Office to recognize the law enforcement officers and agencies that responded to the high-profile shootings.
"She is on a long road, but a sure road to recovery," Chief Press added.
Officer Real was shot in the neck late Thursday, when she pulled up to an accident scene on the Florida Turnpike. She was shot by a carjacker and robbery suspect. Broward County Sheriff's Deputy Osvaldo Petitfrere arrived at the scene and transported Officer Real to the hospital.
At the Monday news conference, Deputy Petitfrere credited his military background and training for his quick actions.
"At a time like that, you really don't have time to think," Deputy Petitfrere said. "You just react and revert back to your training.
Related:
Critically Injured Fla. Cop Fights for Her Life