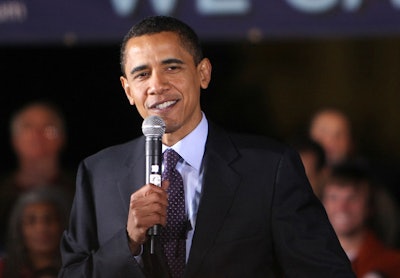 A Texas inmate won more than 40% of the vote against President Obama in Tuesday's West Virginia open primary, demonstrating how far the president's popularity has fallen in that state.
Keith Judd, listed on the ballot as Inmate No. 11593-051, received 69,766 votes, a surprising 41% of the total, reports the Beaumont Enterprise. Obama won the primary with 59% of the vote.
Judd is currently serving a 17½-year sentence at the Federal Correctional Institution in Texarkana after being sentenced for extortion in an altercation with the University of New Mexico.