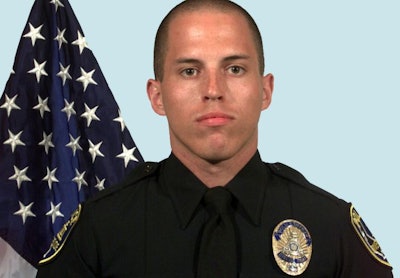 The trial of the parolee accused of brutally murdering Riverside Police Officer Ryan Bonaminio in 2010 begins today.
Earl Ellis Green, 46, has been charged with shooting Officer Bonaminio, after the officer pursued Green as he drove an allegedly stolen semi-truck, reports the Los Angeles Times.
Green allegedly jumped out of the truck and ran into Riverside's Fairmount Park. Bonaminio slipped on the wet grass while chasing him on foot. Green then hit the officer with a pipe and shot him point-blank, possibly with the officer's own gun.
Related:
DA Seeks Death Penalty In Riverside Officer's Slaying