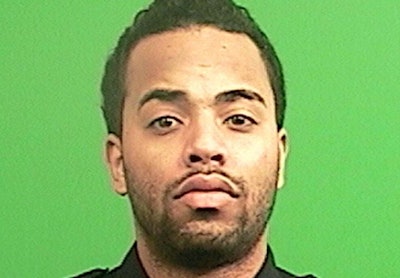 Officer Ivan Marcano became Detective Ivan Marcano during a bedside ceremony Friday morning honoring him for stopping an armed robber despite being shot in the chest.
Marcano was shot in the chest during a gun battle Wednesday night, after he confronted two men who were robbing a third man at gunpoint in the Morris Heights area of the Bronx.
Marcano was off-duty at the time and chased down the suspects after he was shot. He returned fire, killing Prince James, the 18-year-old who shot him. James' accomplice, 20-year-old Jason Leiva, turned himself in on Friday.
Marcano left the hospital on Friday, after doctors treated him for the wound. The bullet just missed his heart, reports the New York Daily News.
Related: