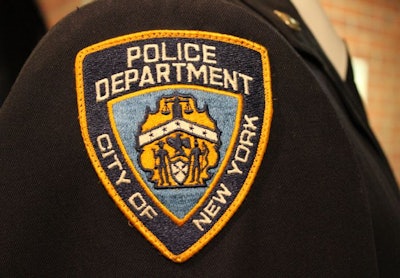 The New York Police Department's stop-and-frisk program will come under scrutiny at a court hearing today on Manhattan.
The hearing, in the U.S. District Court in Manhattan, is the result of a class action lawsuit filed by the New York Civil Liberties Union challenging the NYPD's "Operation Clean Halls" where officers patrol halls of residential buildings.
Civil rights advocates are seeking a judicial order ending the NYPD practice of stopping people on suspicion of trespassing in public areas outside of thousands of private apartment buildings in the Bronx.
The lawsuit argues that police officers unlawfully stop, question, frisk, and even arrest, people on suspicion of trespass without justification and usually because those individuals, typically residents or their guests, are in or near buildings enrolled in the program, according to the NYCLU.
The hearing is expected to last several days and include testimony from Jeffrey Fagan, a Columbia University professor who has analyzed the NYPD's stop-and-frisk data, and a representative of the Bronx District Attorney's office, which has notified the NYPD it will no longer prosecute trespassing arrests without an officer interview.
Related:
VIDEO: NYPD Cop Calls Teen 'F**king Mutt' During Stop-and-Frisk